A world leader in market-driven innovation and science.
Our vision is to be the world's most dynamic science company, creating sustainable solutions essential to a better, safer, healthier life for people everywhere.
For more than 200 years, DuPont core values have been the cornerstone of who they are and what they stand for.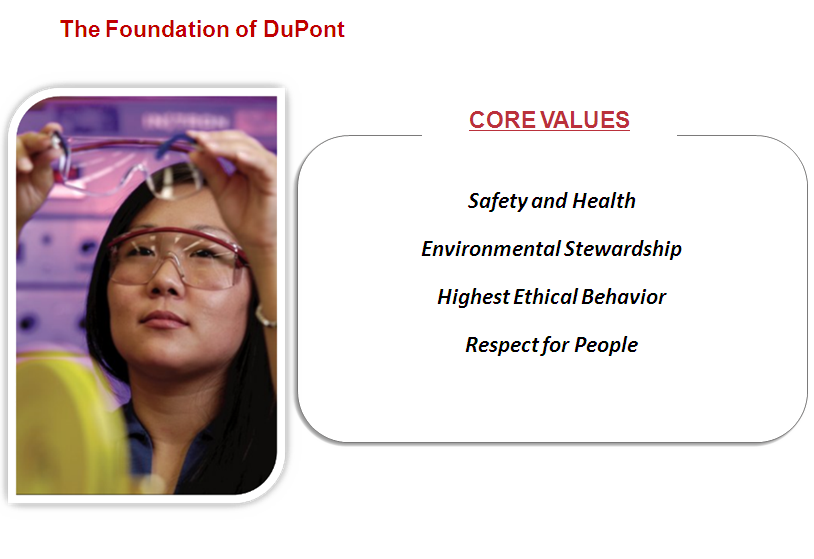 For more than 200 years, DuPont has brought world-class science and engineering to the global marketplace through innovative products, materials and services. DuPont's market-driven innovation introduces thousands of new products and patent application every year, serving markets as diverse as agriculture, nutrition, electronics and communications, safety and protection, home and construction, transportation and apparel.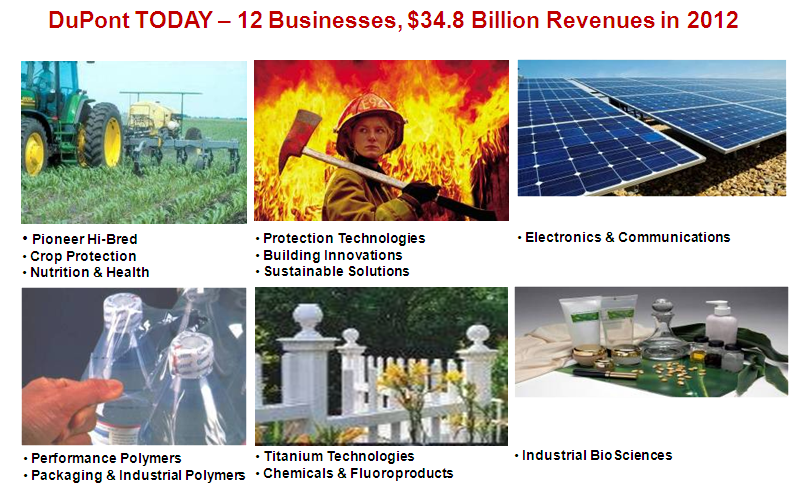 Today, DuPont is proud to build on this heritage by partnering with others to tackle the unprecedented challenges in food, energy and protection now facing our world. With global population expected to approach nine billion by 2050, DuPont is working with customers, governments, NGOs and thought leaders to discover solutions to today's toughest challenges.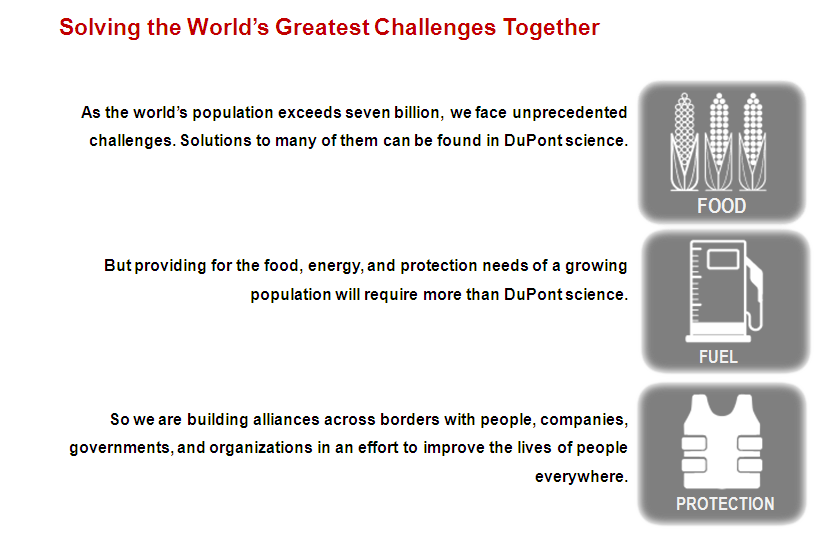 For more about DuPont, please visit: http://www.dupont.com/